Regular price
Sale price
$12.95 USD
Unit price
per
Sale
Sold out
SCENT REFORMULATION AS OF DECEMBER 20TH

Scented like peach, nectar, cream and green apples!
Eliminates Dry Patches

Helps Skin Retain Moisture

Fades Scars

Vegan & Cruelty-Free

Non-greasy formula

Leave skin with gold shimmer/glow!

4 oz of product 

art: emilia Rosa
Ingredients: Almond Oil, Castor Oil, Grapeseed Oil, Fragrance, Skin Safe Mica
View full details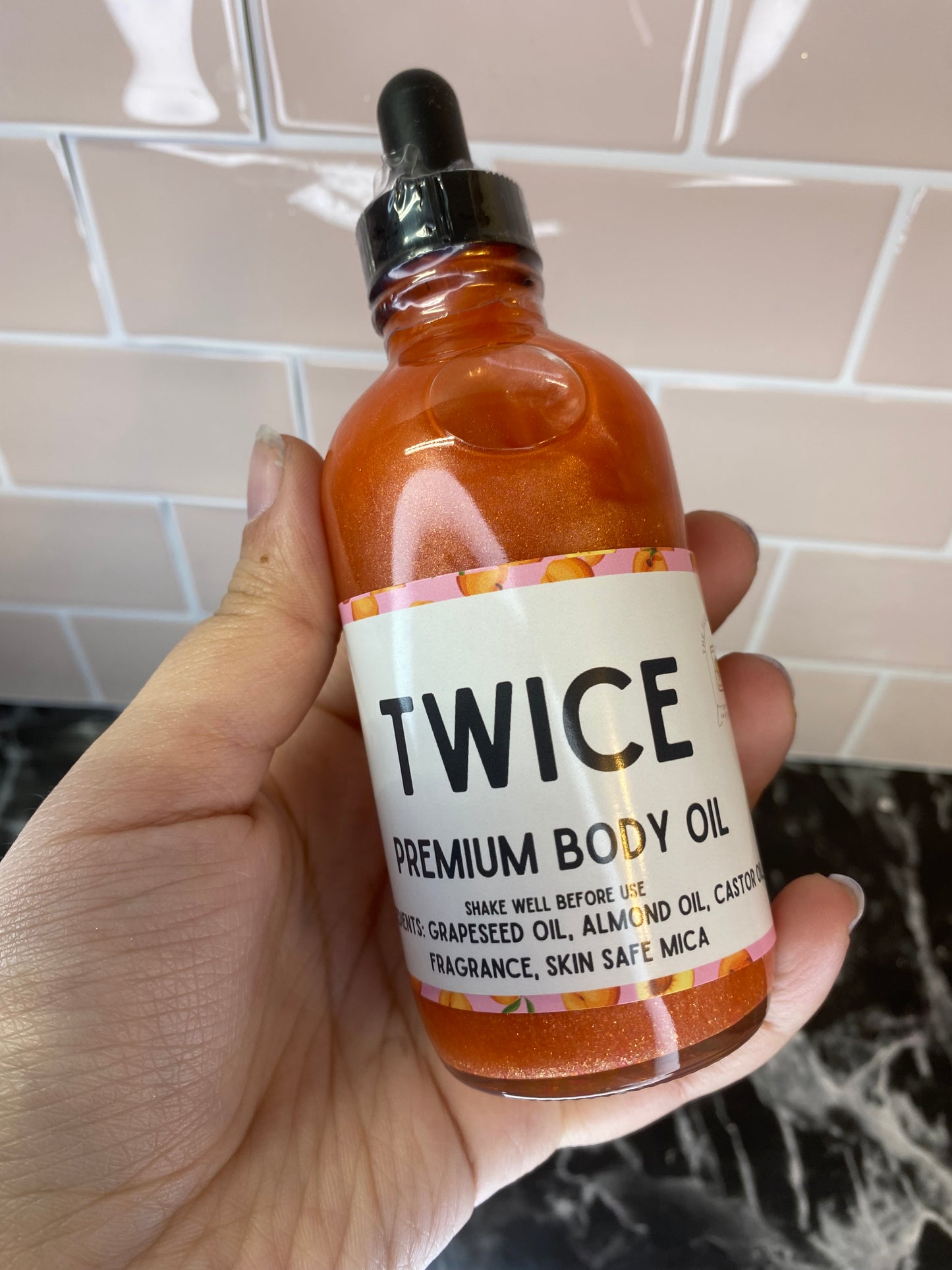 Best scent in the world
Out of all of the body oils I have ordered from floatinglantern this one is by far my favourite one.
The scent is insanely good and it lasted on my body the entire day, which was wild.
Everytime I put this on I'm just so happy with it.
If you like peaches at all, or sweet scents I would 100% recommend getting this particular body oil.
You could probably use this instead of a perfume the scent lasts so long!
It moisturizes well, and a little goes a long way. It spreads on the skin very easily so when using I would definitely recommend a smaller amount at first just to see how much your skin needs. If you put too much on it will feel really greasy.
Putting it on daily you'll still have a lot of product to go through and for the way it makes my skin appear and feel it is definitely worth the 15 dollars.
I do have dry skin
(and eczema, however I don't use this one on my eczema only the regular dry skin)
and it works well on normal dry skin but I am kind of afraid to test it on my eczema (I'll probably stick with Ice Queen for that)
In general, delicious scent, good product. Would recommend any of the oils, truly. And because of this product in particular I prefer them over the body butters now too, haha!