---
All products sold by TheFloatinglanternco are handmade.
For sanitary reasons, we will have samples for people to smell and try the products with provided one time use spoons.
---
Scented in patchoulli, sandalwood, amber, vanilla, ginger and coconut
Scented in a blend of peach, blackberries, orange, rose and musk!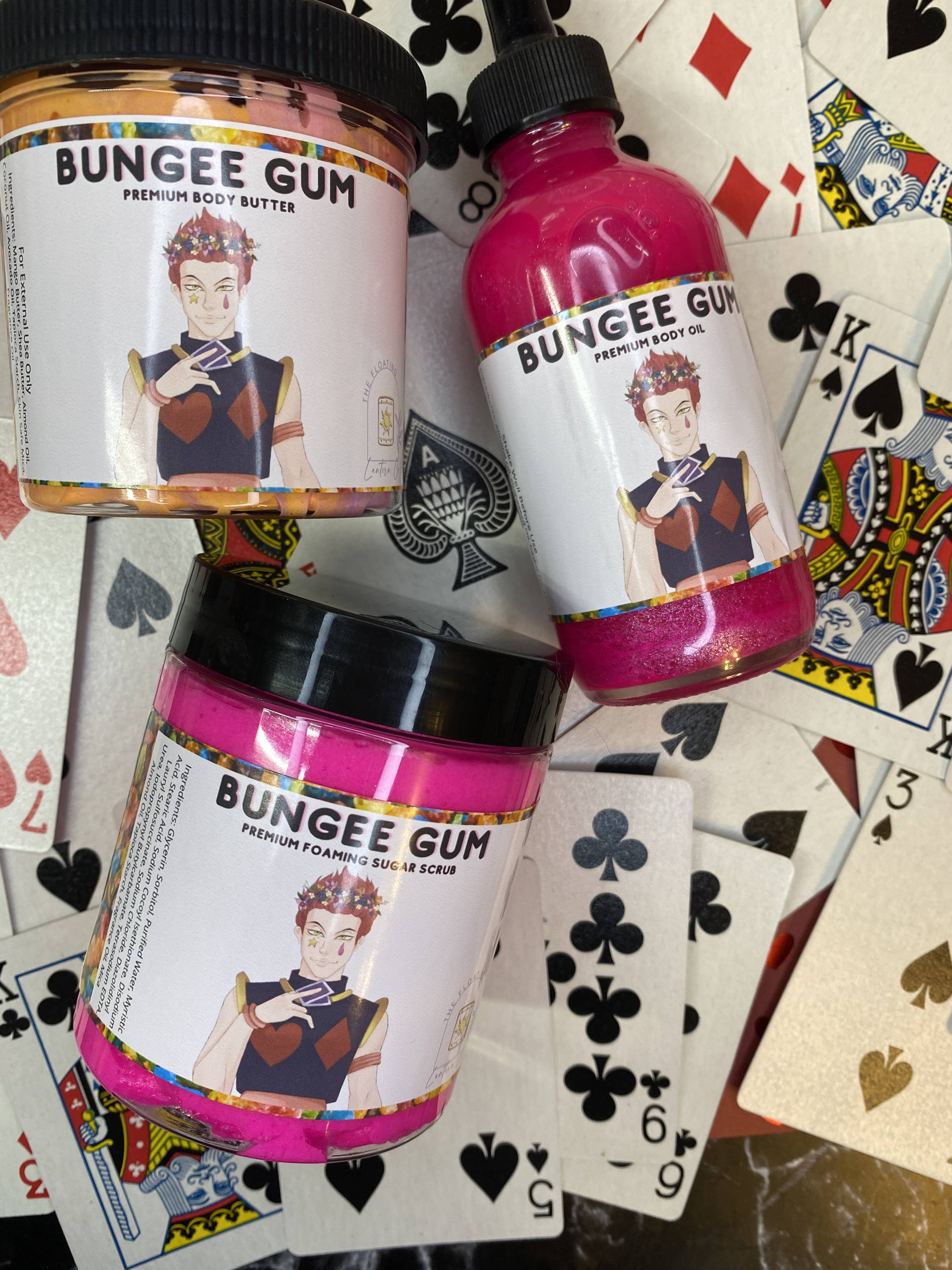 Bungee Gum Body Butter, Body Oil and Body Scrub
Inspired by Hisoka Morow from Hunter x Hunter. This character line is scented in fruity pebbles. A sweet blend of Caramel, Bergamont, cotton candy and sweet vanilla.
Scented in a blend of candied lemon and strawberry, sugar, with bottom notes of lime and vanilla
---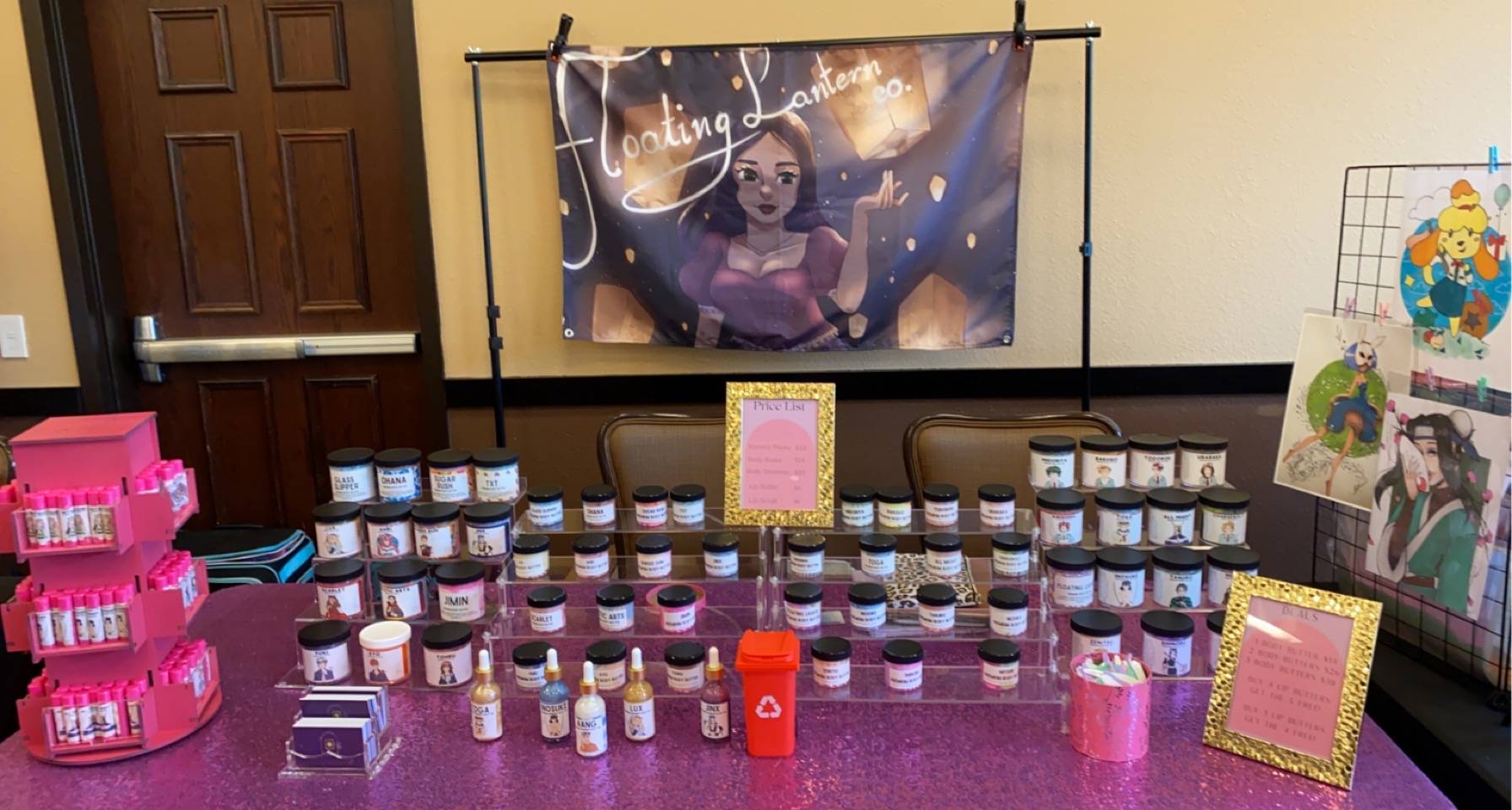 SHARE STORIES WITH FRIENDS