Regular price
Sale price
$4.50 USD
Unit price
per
Sale
Sold out
Add thermal packaging to your order to help prevent the chances of it melting!
Thermal shipping helps prevent melted product but doesn't guarantee PRODUCTS WON'T COME MELTED
This purchase adds ice packs and thermal bubble wrap to your package.
We recommend this to anyone who lives in a hot area(above 70 degrees) , is ordering outside of the USA or someone who chose a slow shipping method! 
View full details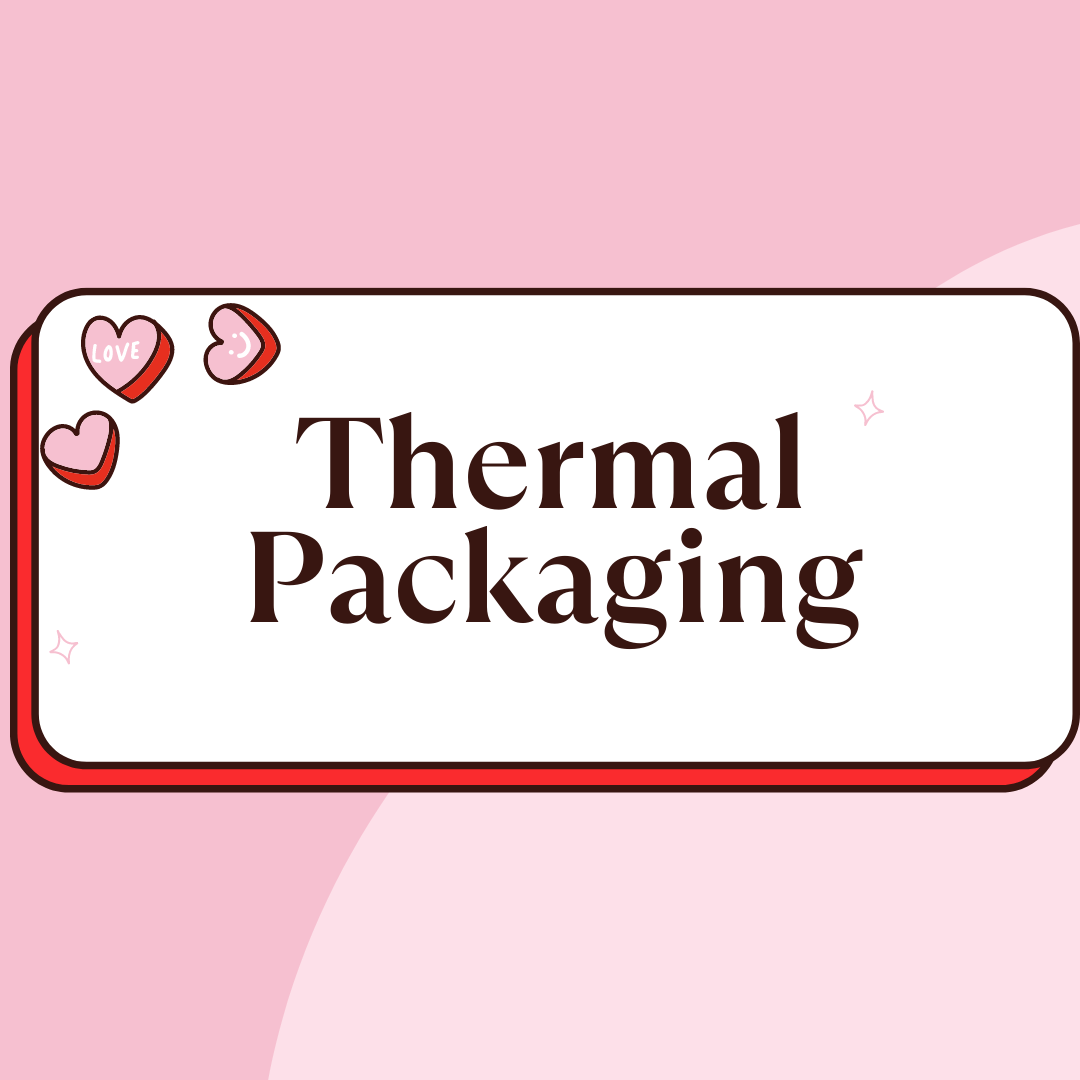 Depends on how many items you buy
You can see from the 2 pictures that my body butters arrived melted and one even spilled over the other products. I ordered 3 body butters and 2 lip butter scrubs all of which fit into 1 thermal bubble wrap envelope, but only 1 ice pack was used and was placed only at the top of the envelope and therefore was only touching 1 body butter: the one in the middle. Hence why that one is the most intact and the other 2 are completely melted. I think it's important to know that you only get 1 ice pack per package regardless of how many you order and based on how mine was packaged and arrived, this might work only if you're buying 1 or 2 butters. For further reference I live in CA and this was shipped out of PA so the ice packs don't hold up in long journeys. I haven't tried the actual products yet (since I'm still trying to scrap the stuff off of the sides of the jars) so I don't yet know how the actual texture has changed.
I understand that it can't be guaranteed that the butter will arrive completely intact, so I reached out asking if it was possible to get a replacement just for the one that spilled everywhere, but was given a refund for both melted ones, which is very considerate and greatly appreciated and why I will continue supporting this business…but I will wait until the winter to make any purchases and will refrain from buying in the summer.
It was great
The product came in good with the swirl still intact. It was only a little soft due to the heat. It smells amazing!
Worth it:)
I personally recommend purchasing this especially if you're ordering over the summer. I was a bit worried that my body butters would come melted because it has been getting warmer, but they arrived in perfect condition:)
Very Helpful in Hot Weather
My package of body butters sat on my front porch in the hot sun all day but did not melt due to the thermal packaging. I'm so glad I added this to my order!