Regular price
Sale price
$29.95 USD
Unit price
per
Sale
Sold out
Do you like mystery? This box is for you! 

Small: includes at least two items. All worth $30 or more! 

Medium: Includes at least 4 items! All worth $60 or more! 



large: includes at least 6 itemes! All worth $100 or more! 
Can include products from past present or future collections! 


*ordering multiple may result in duplicates* 
View full details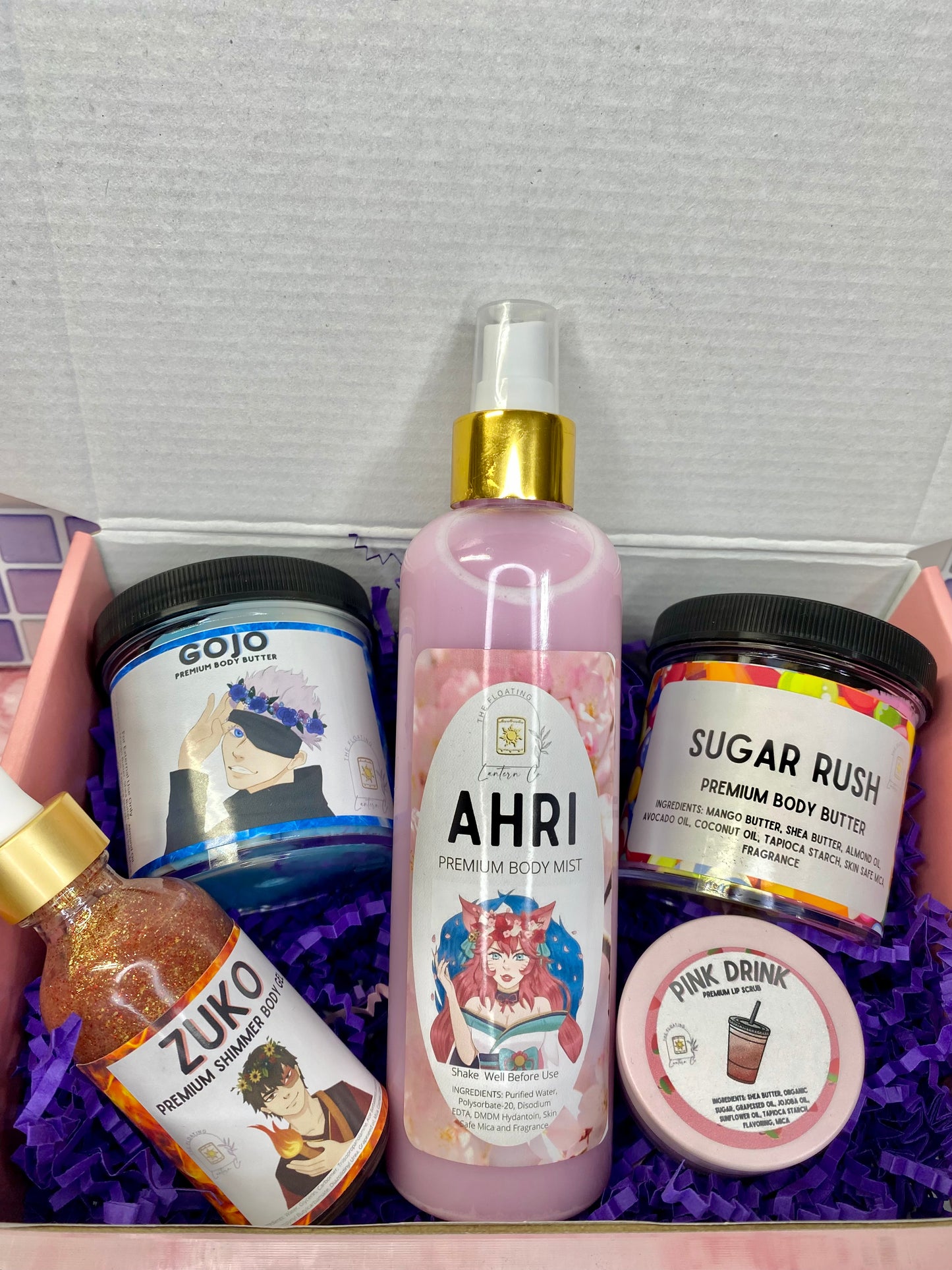 Long time mystery box buyer and lover😎
Just like the review says, i've been buying mystery boxes from this shop since they released them. I'm a mystery box fiend and let me tell you, they're amazing. Every product is fantastic. I've gotten a ton of body butters and a ton of lotion and lip scrubs, but when it comes down to it, they're all amazing. Each scent is unique, each one feels amazing. It's nice to switch it up. The chocolate cake body butter smells EXACTLY like chocolate cake, it's fantastic. Here's a few photos from just some of the many different mystery boxes i've gotten. Sometimes you get multiple of the same product(with different scents) and that's fine. Like I said, they're all amazing. If I get a small one and i get two body butters that's great because now I have a new one as soon as I run out. Hell if I get four body butters from a medium that's also great, that means I get one for after a shower, one next to my bed for before I go to sleep and want some extra moisture, one for in my bag and one extra. A lot of the lotions and body butters have glitter in them but that just adds to it. It's subtle and doesn't look like you just poured glitter over yourself, i didn't even notice it had it until my friend told me i was sparkling. Mystery boxes are also great if you don't know what scents to buy. It gives you some options so you can figure out what profiles you like, especially bc you obviously can't smell things through an online shop.
In short, I love mystery boxes and have another one in the mail for next week and i'll write another review for that one.
Definitely consider purchasing one or two, just to try it out :)
Fantastic!
Didn't know what I wanted so I got this and the Loki spray and the kakashi butter. boy that was a fantastic choice. I love every smell I got and the butters feel so good!! 10/10 highly recommended
<3
The box that was sent to me was lovely. Everything smells so good I have a hard time trying to descide which scent I want to put on when getting out of the shower.
Great Selection!
I received two body butters, a shimmer gel, a body oil, and two lip scrubs! I really appreciate the variance in scents I was given, as they never would have crossed my radar before! Really recommend if you are looking to try a new scent!