Regular price
Sale price
$15.95 USD
Unit price
per
Sale
Sold out
This whipped body butter smells just like sweet watermelon candy.
Packed with moisture

Whipped, airy texture

Gives skin glowing finish

Perfect for soothing dry skin

Vegan & Cruelty Free

contains approximately 4oz of product

 
Ingredients: Shea Butter, Mango Butter, Almond Oil, Avocado Oil, Coconut Oil, Tapioca Starch, Skin Safe Mica and Fragrance Oil.
View full details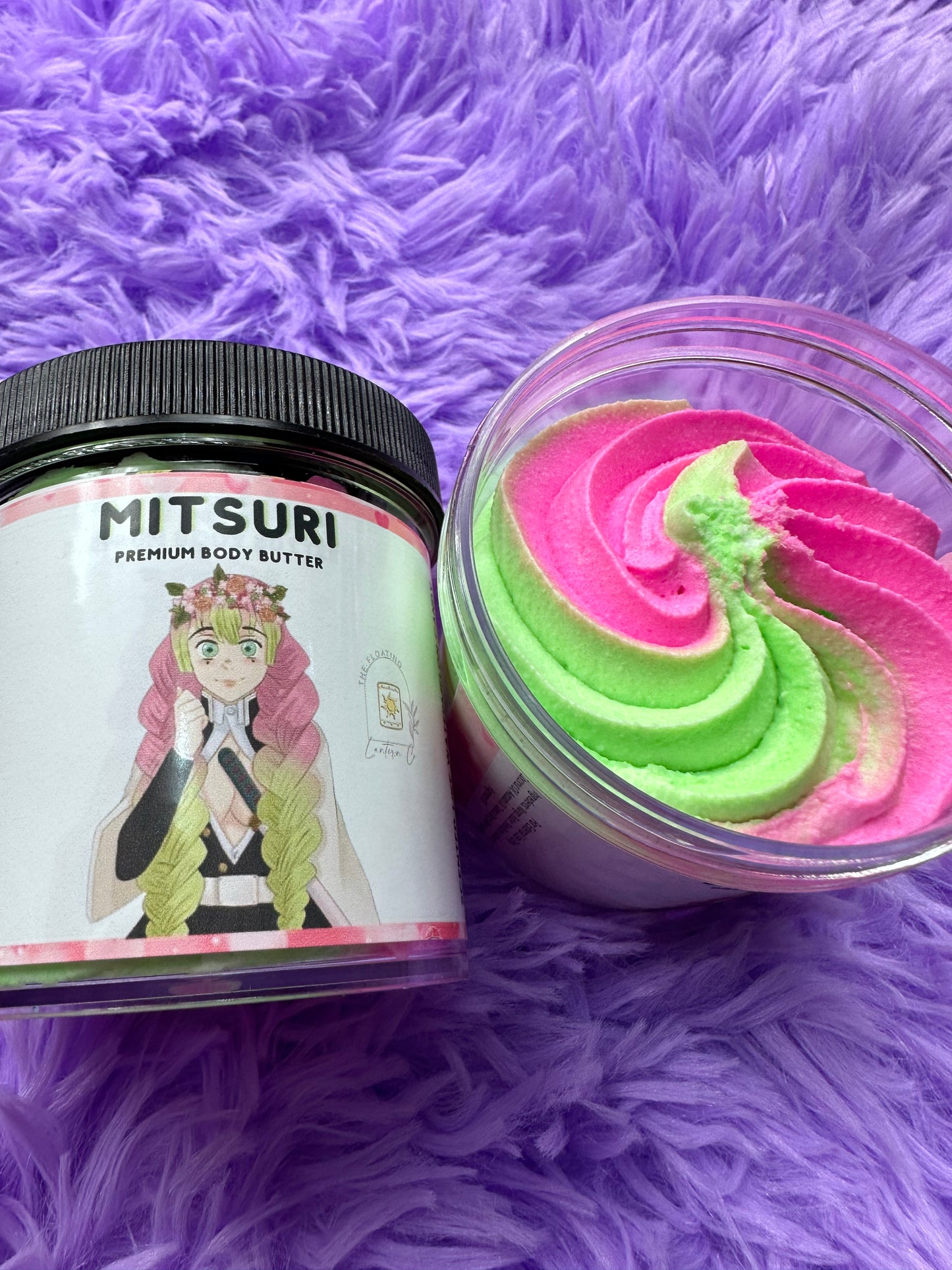 Watermelon 🍉
This is the first time ordering from this business and wow! I am so so happy with these products! I don't think my skin has ever been this soft and happy! A little goes a long way with this body butter. And the smell is to die for! It smells just like watermelon candy, and it's long lasting too. Well worth the price, and honestly, at the prices currently, it's a steal! Will definitely be ordering again!
Smells like fresh watermelon!!!
I love watermelon 🍉 and it pairs perfectly with my watermelon perfume and it's amazing on its own as well!!!💖💖💖
Wow! Leaving me feeling like a 10!!!
This smells so amazing! I got the matching sugar scrub and boy howdy, my shower is smelling like a pice of watermelon gum! I haven't yet sorted out what perfumes could pair well, but honestly it leaves me smelling amazing for hours so I haven't needed to wear any. I can't recommend this enough. I didn't expect this to be my favorite of my order but it definitely was!
Delicious!
I first tried the lip butter and I've been obsessed with the scent ever since! The scent is definitely watermelon candy. I was a little doubtful of purchasing the butter since the lip butter came melted. The owner was quick to respond to my question about a possible ice pack included in the packaging. She told me she would make sure to package the products I purchase with care. I received my items in perfect condition and fast! I did have to order ground shipping, but I think it was worth it. Where I live it's reaching 90-100 degrees already! The quality is amazing. It melts beautifully on my skins and only need to use a little. I will definitely be coming back to this store for more.
Wonderful
It smells like watermelon candy! The consistency is wonderful, and my skin looks great from using this floating lantern body butters everything. I will state that the coloring is a bit strong so you have to really make sure the body butter soaks, if you notice a slight green tinge on your skin just keep rubbing it in, it'll go away.