Regular price
Sale price
$22.95 USD
Unit price
per
Sale
Sold out
These ARE MADE TO ORDER. Processing times can be up to 14 business days!
Not sure which scent to commit to? Try our custom sample pack! 
Sample pack comes with (5) .50oz containers of body butter
Discontinued  scents will be replaced with something else if chosen. If left blank we will choose for you 
Please write the name of the scents in the box below!
Example: Naruto , Bakugo, Aurora, Tanjiro, nezuko
Ingredients: Shea Butter, Mango Butter, Almond Oil, Avocado Oil, Coconut Oil, Tapioca Starch, Skin Safe Mica and Fragrance Oil.
View full details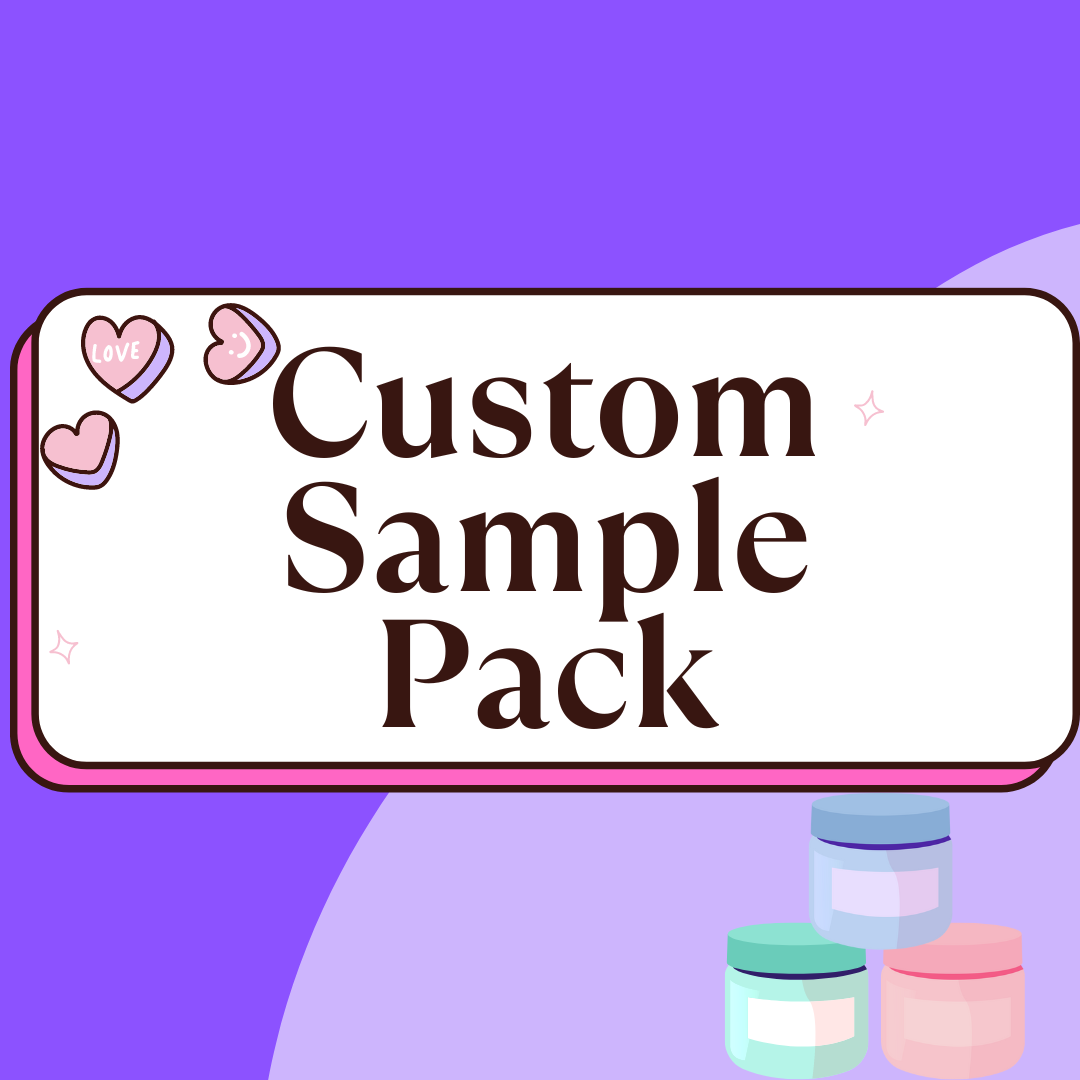 Amazing. I love it!!
So I got the sample packs for my best friend (for her birthday) and myself (because why not)
I just them in the mail today. 1) some were melted (I live in a hot state) but I do have to say that they were packaged wonderfully. They were in a thermal packaging and with two ice packs. I do not blame the company for the melted products because I live in extremely hot state and they did the best they could.
2) they smell amazing. I tried a little on my hand and it soaked right into my skin and there was no oily feeling to it and soaked into my skin beautifully. I can't wait to use them
3) I got a sticker and a mini extra body butter that I'm so excited for. The sticker and the extra mini went right along with what I got!
3) you should have seen my face went I got the thank you thing. It had one of my favorite characters on it
4) all I can say is that this company is amazing, their customer service is amazing and I will be buying from them again!!
I love it!!
I loved my sample pack so much!! Thank you!! I appreciate the time and work you put into your store and products!! 🤩
Good, but smaller!
Loved the scents and I appreciate the variety! However, they're smaller than what a friend's gotten before, so if you're a repeat buyer, be aware of that! Still a good amount for the price though 💜
Custom Body Butter Sample Pack
Amazing
I got exactly what I asked for. Great packaging .