Regular price
Sale price
$12.95 USD
Unit price
per
Sale
Sold out
This Body lotion has a blend of coffee, vanilla, caramel, whiskey, tobacco, amber. 
Layer with your favorite body butter for fragrance longevity! 

Apply on wet skin for best results!

Non-greasy formula

If applying with a body butter, apply to wet skin then follow up with the body butter
Vegan and cruelty free

8oz of product 
Ingredients: Purified Water, Propylene Glycol, Mineral Oil,Stearic Acid, Cetyl Alcohol, EDTA, Glyceryl Stearate, Aloe Vera Gel, Shea Butter Triethanolamine, White Protopet, Sunflower oil, Dimethicone,Propyl Paraben,Methylparaben, Allantoin, Carbomer, Propylene Glycol, Diazolidinyl Urea, Iodopropynyl Butylcarbamate, Skin Safe mica, and fragrance
View full details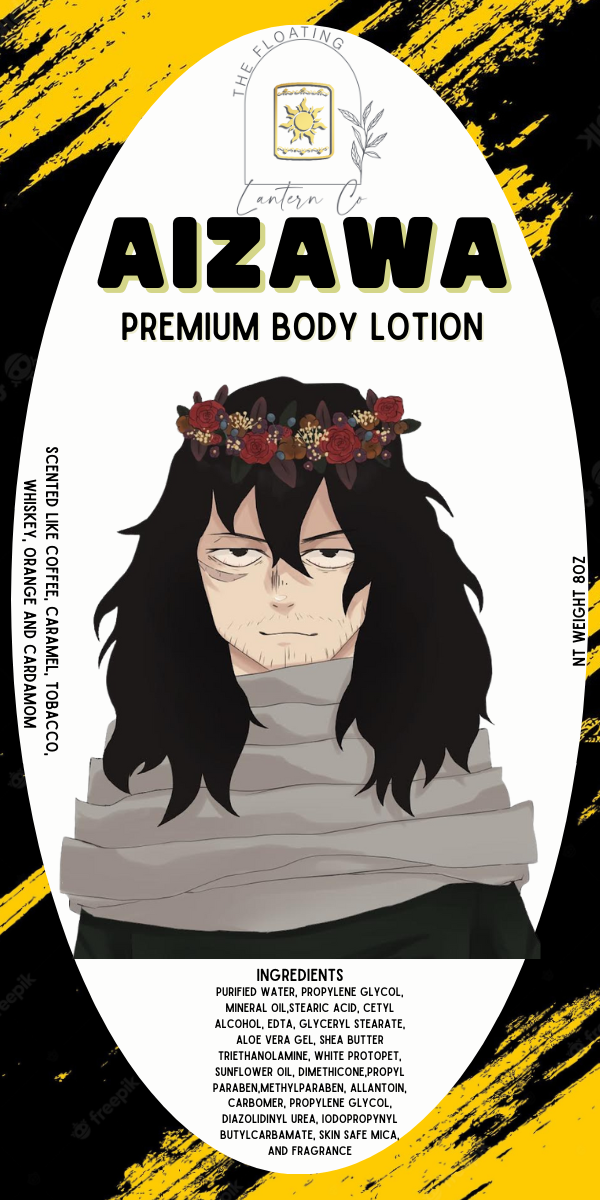 Heavenly
I absolutely love this scent it reminds me of my boyfriend 🥰🥰
Delectable!
I don't actually watch MHA, I bought this lotion for myself after purchasing something else for a friend. I got it in hopes of smelling like a different favorite character of mine (a friend's OC) and it is perfect!
The blend of coffee, caramel, and the subtle scent of whiskey works far better than I'd imagined it would!
If you have your own OCs, I 100% recommend looking here for unique scents and butterfly-wing smooth lotion.
Coffee
So strong I love it perfect for mid day
Absolutely Adore It ♡
I got mine today and I adore it. It's adorable and smells exactly right. Honestly it smells like my home. Which is absolutely fantastic. Bonus points because I can't use most scented lotions or lotions at all due to having extremely sensitive skin.
It's just so amazing.
Amazing product, definitely worth it
I was a little skeptical at first, as I am with most products, as most lotions/scents tend to smell different from person to person. I was also skeptical because I wasn't sure if I would like the smell itself, which is always a gamble when shopping online. However, I bought this and I wasn't disappointed. The smell itself smells that akin to walking into a coffee shop/cafe. It smells pleasantly like coffee, but the scent isn't overwhelming, as well as has slight undertones of coconut and caramel. The scent is strong for the first hour or so, give or take, and it dampens out to a subtle smell over time. The lotion itself is amazing. I originally got it because my hands were drying up from playing basketball so much out side. The lotion helps to rehydrate the skin quickly and smells pleasant at the same time. That and it can also be used right out of the shower. This product is definitely worth it, and I will 100% be coming back at reordering this for me or to use as gifts.